"The Jean Michel"
2022 Holiday Capsule Collection
This is a pre order product that will ship in December 2022. Each style is limited to 40 pieces an email will be sent following your order confirming your size selection.
Each piece will be screened, stenciled and embroidered by hand by Travis Austin. Numbered and Signed.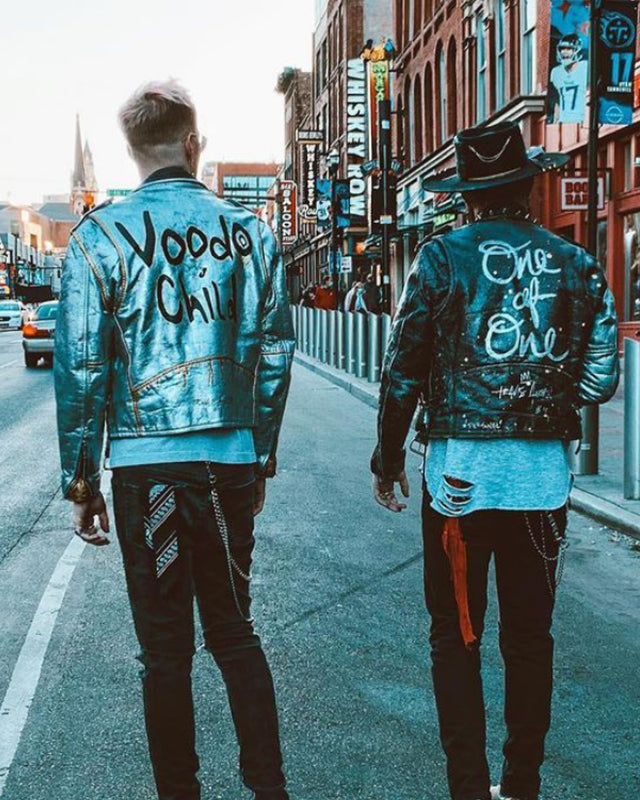 One of One
All of our custom leather jackets and hats handcrafted one of a kind pieces.