A reupholstered under brim to your hat! This is a add on product. Add to your cart in addition to your hat and we will include it in your consultation.
THIS DOES NOT INCLUDE HAT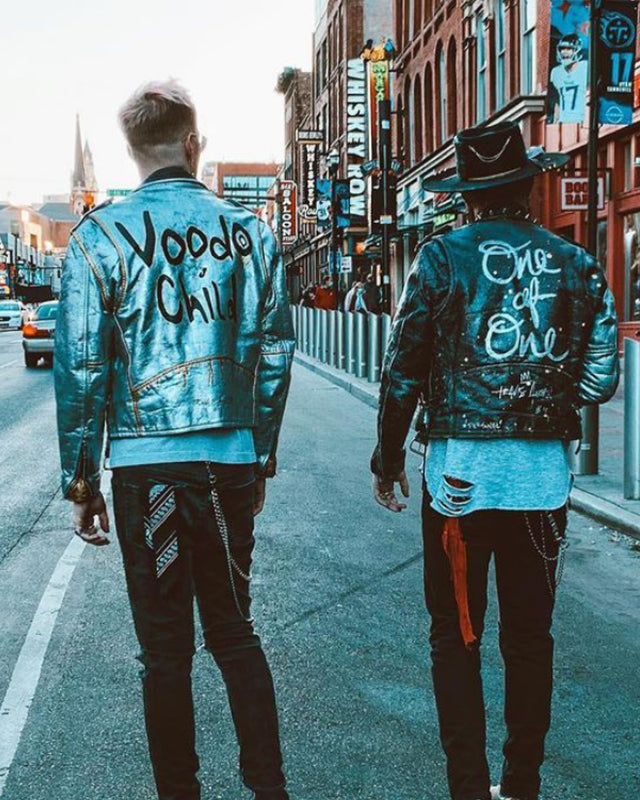 One of One
All of our custom leather jackets and hats handcrafted one of a kind pieces.